MR. SAAD RASHID AL-MUHANNADI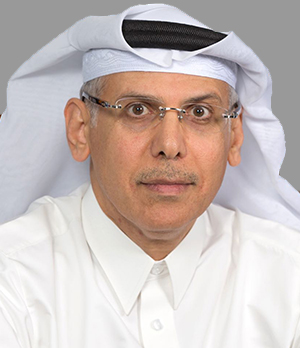 Saad Rashid Al-Muhannadi obtained BSC in Industrial & Systems Engineering from the University of Southern California (USC), LA.  USA 1990.
Saad joined QatarEnergy Engineering Department as a Developed in 1990.
He held various positions within the Engineering Business Department before he was appointed as Engineering Business Manager in 2001 where he was responsible for a wide spectrum of duties.
Saad became the first Corporate Manager – Contracts in 2003, reporting to the Managing Director (MD) of QatarEnergy, where a Centralized Contracts Department was established to serve all QatarEnergy Departments. This included the development of Systems, Processes with a full suite of related procedures.
In June 2006 Saad was appointed to the post of Director Technical and was reporting to the Managing Director (MD) of QatarEnergy.
Executive responsibility for planning, directing controlling and executing a diverse range of Oil and Gas related and Civil Infrastructure Capital Projects.
Saad was appointed as Chief Executive Officer of Qatar Chemical Company Limited (Q-Chem) in September 2015.
In April 2017, he was appointed as the Chief Executive Officer of WOQOD.