SHEIKH KHALID BIN KHALIFA AL-THANI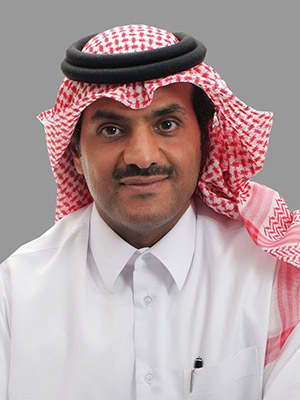 Khalid Bin Khalifa Al Thani was appointed Chief Executive Officer of Qatargas Operating Company Limited in 2010. He is a Member of the Board of Directors of Qatargas, Vice-Chairman & Chief Executive Officer of Laffan Refinery Company Limited.
Before his appointment to Qatargas, Khalid was Director of Ras Laffan Industrial City since 2007 and prior to that held the position of Business Development Manager of Messaieed Industrial City. Khalid held various key positions in QatarEnergy since joining the company in 1991.